Bestsellers and Highlights
Home
Lantern Publishing is a publisher of clear, accessible books for nursing, health and social care. You will find full details of all of our books on the website.
Lantern News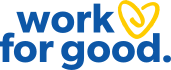 We're donating!
Anatomy & Physiology is an accessible introduction whose clear, reader-friendly presentation will aid understanding of a subject that is often viewed as challenging but is essential throughout a healthcare career. We're now donating 10% of our revenue from website sales of this book to the Cavell Nurses' Trust until the end of 2020. Remember to use code LANPUB30 to get your 30% discount as well!
Special offer for new student nurses - two of our bestselling books for only £20!
Check out the special offer here.
30% discount on all books
To help students as much as we can, we are continuing to give 30% off all our books. Just add the books you want to your shopping basket and enter the code LANPUB30 in the Apply Promotion box when you check out.
Just Published!
The latest book in our Essentials series,  Promoting Health and Wellbeing, an accessible textbook for nursing and healthcare students seeking to understand how to promote health and prevent ill health.
If you liked How to Thrive as a Newly Qualified Nurse , a bestselling book that provides a structured programme of support for students and newly qualified nurses, you'll love How to Prepare for Interviews and Develop your Career. It's packed with practical advice for nurses and midwives to help you fulfil your career aspirations.
Reviews
'Brilliant book full of insight and understanding'.
'An excellent read & would greatly benefit the confidence of students, qualified nurses & mentors.' Reviews of Being a Nurse by Amazon reviewers
'…This book reads like you've got the loveliest mentor you've ever had holding your hand through the transition from student nurse to qualified nurse. Just reading it made me feel calmer and better prepared about my imminent start. In my opinion Carol Forde-Johnston's book is the best transition book I've read.' Review of How to Thrive as a Newly Qualified Nurse by Amazon reviewer
'A must have for any student or reg nurse! Easy to understand and has great activities to keep you in practice.' Review of Numeracy and Clinical Calculations for Nurses by Amazon reviewer
'This is such a useful guide that has just the right amount of need to know info for student nurses on clinical placement, as well as loads of little tips scattered throughout. A must-have for student nurses on placements!' Review of Clinical Placements by Amazon reviewer